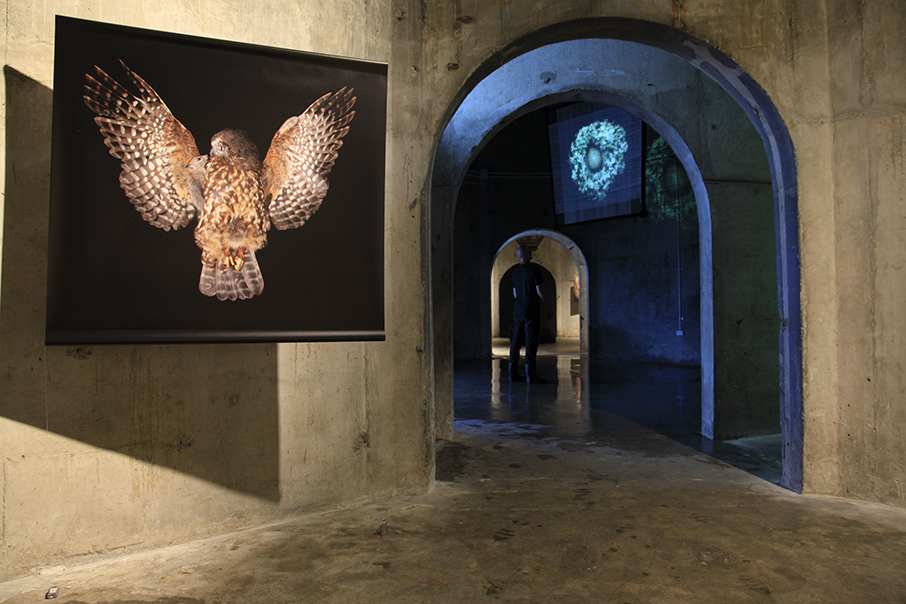 Artist Statement
I am an interdisciplinary artist working primarily with photography, video, and sculpture, living in Aotearoa, New Zealand. Making work is a way of understanding my life, including experiences with cancer, sexual orientation, gender diversity, and spirituality. My current process is to become still enough to notice an impulse when it arises and to surrender to that without knowing where it will lead.
This is how my recent exhibition, The Exquisite Wound, came about. It's an immersive installation with photographs, video, projections, and music by composer Charlie Ha. It looks at how we relate to the disappearance of our physical bodies, asking, "What are we without them?" The piece Becoming Sky was a playful and enchanting metaphor for this, creating ephemeral images of birds projected onto smoke filled bubbles. This won the S+ART award for science, technology and art.
While At Headlands
While at Headlands I am interested in exploring the nuances of interconnection and cycles of exchange from an ecological and community perspective. The new government in Aotearoa/New Zealand has committed to become carbon neutral by 2050 to address climate change. It's an ambitious target that includes a scheme to plant one billion trees for carbon sequestration. I feel proud to live in a country that makes such a bold stand and see it as a call to action.
Climate change allows us to experience how all life is interconnected and to rise to that, or not. This is a challenge to experiment with new ways of being an artist that are regenerative, to explore different models of exchange. I'm looking forward to responding to the environment and learning about local eco art initiatives like Future Farmers who generated a network of urban farmers called Victory Gardens.
Selected Videos