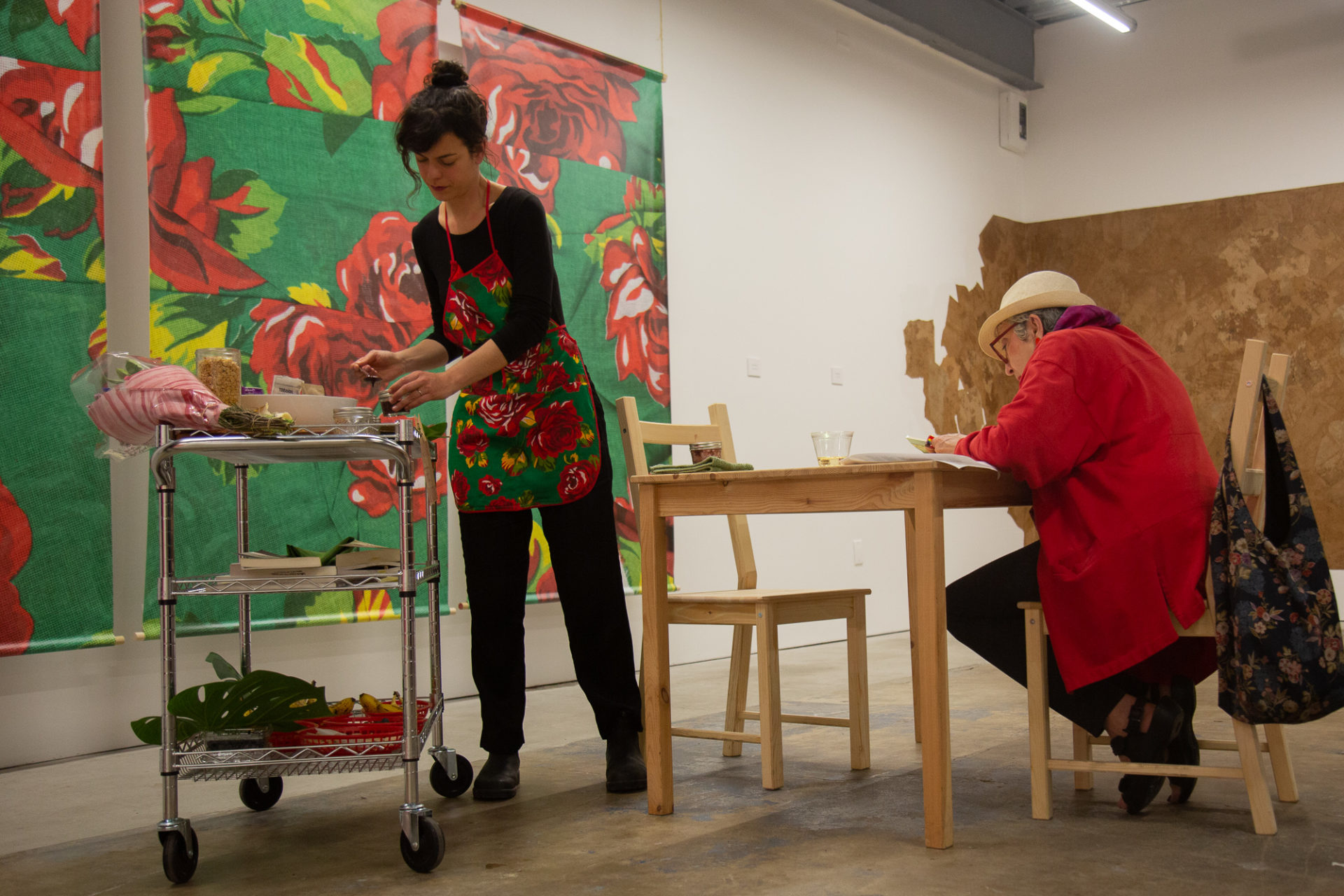 Artist Statement
My work often relies on physical presence, touch, and visceral encounters. Using installation, relational objects, and bodies I engage in inquiries inspired by decolonial imaginaries and experiments on how embodied knowledge can shape an already possible new present. Making constant use of everyday materials, as well as everyday situations, I look for opportunities to fracture and destabilize the viewer's perception of truth within the mundane.
I'm interested in the tensions arising from the excessive consumption of tropical culture (as well as tropical bodies and tropical resources) by the Global North and I often engage with a theoretical framework in which the other, beyond desirable and feared, is also consumable.
I'm constantly entangling myself and the audience in constructed and shifting power dynamics.
While at Headlands
While at Headlands, I will continue to look for the paths that can lead me to maintaining my consistent studio practice and research in very close proximity to other artists. My intention is to be immersed in this space and respond through site-specific projects, from solo performances to collaborative social sculptures.
In between projects (or as part of them), I'll walk, walk, and walk the Headlands trails, as movement is essential to feed my practice and spirit.