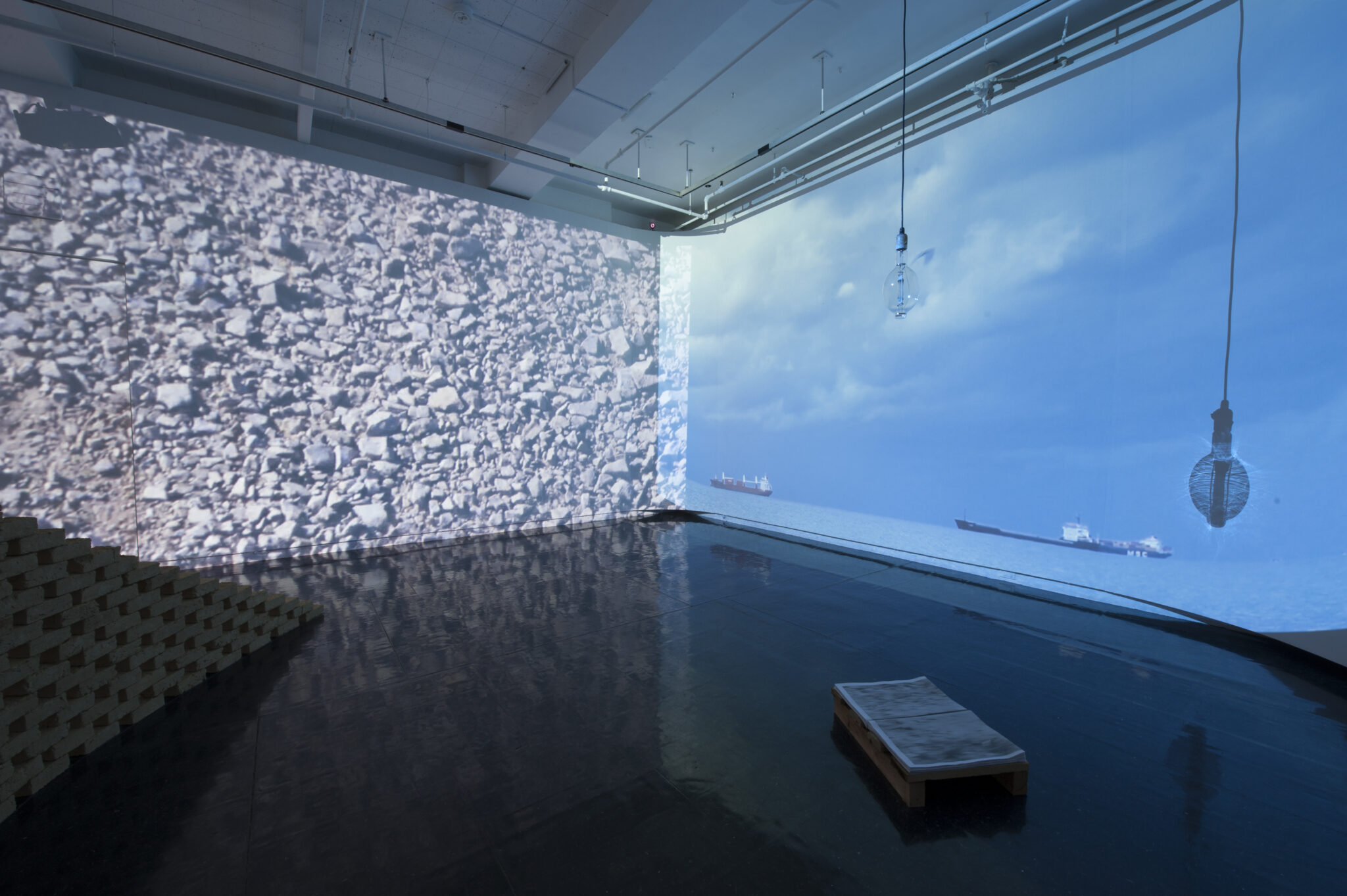 Artist Statement
I am a multimedia artist whose work explores personal and environmental narratives inextricably bound together by different forms of power, including the government, military, or industry.
My practice finds new ways to witness a landscape and its relationship to human and non-human worlds — both when we come to understand the cultural contexts from which these worlds are born, as well as the many layers of manipulation that shape our experience of them. These works are grounded in archival and field research, public engagement, and play. Recent projects, such as Worth Your Salt, focused on the entanglements of radioactive pollution caused by the U.S. military along the San Francisco shore, the Great Migration, and environmental racism. Other works include: An Action, an experimental video about a Bavarian community's inventive resistance tactics to protect their forest from a nuclear reprocessing plant; and the socially engaged project, PHITO-BAR, that explored Russian citizens who turned toward nature and matrilinear knowledge when western medicine was inaccessible.
While at Headlands
While at Headlands I will focus on a series of speculative video-based installations that respond to questions around shared grief, rituals to transmute feelings of loss, and ways of being together without orchestration language. As a site-responsive artist, my studio will call on the place and oral history of the Headlands to help guide and contextualize the work created throughout this year. 
As we witness the climate crisis, climate refugees, and mass extinction amidst a pandemic it is easy for despair to envelope our collective image bank. These new lines of inquiry are personal provocations to redirect our collective imagination towards a more hopeful future. I am turning towards writers, theorists, and places (such as the Headlands) that give me hope and fortitude, and remind me of the many shades of possibility.
Selected Video
Annie Albagli, AN ACTION, 2019; 26 min 33 sec.
Annie Albagli, in collaboration with collaboration with Minoosh Zomorodinia, Cintia Santana, and Carolyn Chen, GOLDEN; 18 min 06 sec.